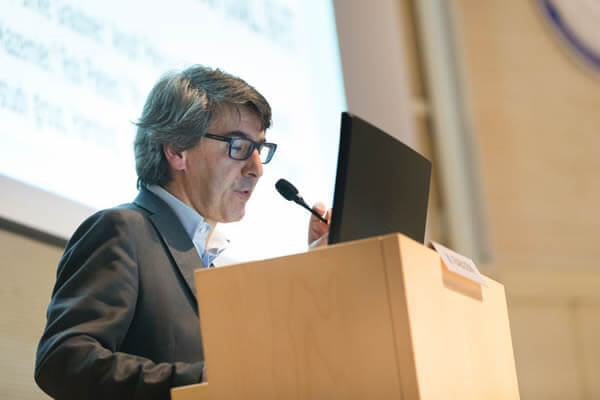 It might not have helped the outcome but Hilary Clinton was certainly not disadvantaged by her height during the recent USA Presidential elections.
The Democratic candidate used a customised lectern during a series of debates to mitigate the glaring height difference with her main opponent, and eventual winner, Donald Trump.
The lectern used in the debates had plywood inserted into the middle to raise it higher. Hillary Clinton stands at 5'4", while Trump is 6'2" so her team were determined that their candidate would not be put in a position where Trump would look down on her.
It's not the first time short presidential candidates have received a boost for a high-stakes TV audience. In 1988, Michael Dukakis stood on a sloping platform that was hidden behind his lectern to be better matched with the taller George H.W. Bush.
Former President Jimmy Carter argued the "belt buckle rule" in his 1976 match-up with Gerald Ford, who was 3.5 inches taller.
Carter argued that Ford's lectern should reach 2½ inches above his belt and Carter's 1½ inches to mitigate the differences in height. This measurement was derived by measuring the inches between the floor and the taller candidate's belt buckle and then splitting the difference, according to the book, Presidential Debates: The Challenge of Creating an Informed Electorate.
This attention to detail may seem laughable to the majority of us, but there is no doubt that feeling confident behind the lectern is very important to successful public speaking. Ensuring you can see your notes clearly; making sure you can reach your water; just ensuring you can see your audience, are all vital factors when it comes to getting your point across.
It is not just the height of the lectern that is important. Lecterns today come equipped with a range of add-ons that can add impact to your presentation. Microphones, equipment racks and touch screens are all additions that can make the presentation easier, while an electric lift that allows the script surface to rise and fall, gives you, even more, control over your presentation.
Lecterns will often have audio visual equipment stand in the body of the unit. This can be mounted or sat on an adjustable shelving. A pull-out shelve provides an additional surface for laptops or support paperwork. Drawers for keyboards or personal belongings complete the storage options
Finally, there is the look of the lectern. Whether it has a natural wooden look or a painted finish; it carries your company logo, or it is decorated in brand colours; either the style is ornate or simple. In today's world where branding is key, making sure that the place from which you deliver your speech is 'on message' is as much a part of your presentation as the words.